We had some family pictures taken a few weeks ago. My Grandpa and Grandma Graetz had their 60th wedding anniversary and we all got together and took a family picture. After the pictures there was a big party, that was SO fun!! Here are a few pictures to share.
Group Shot - All the family, minus Cousin Danni and her husband Steve.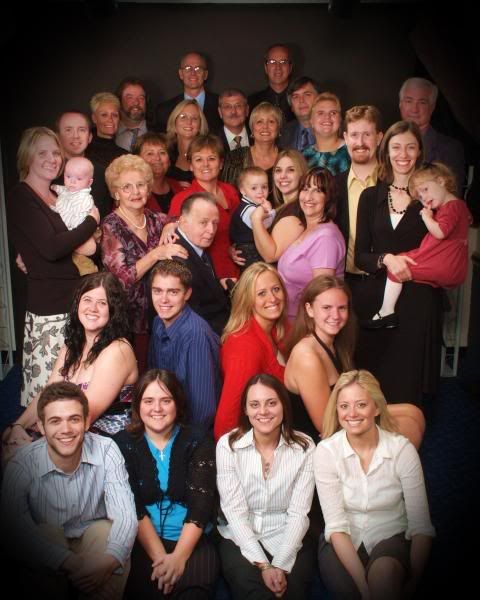 All the cousins.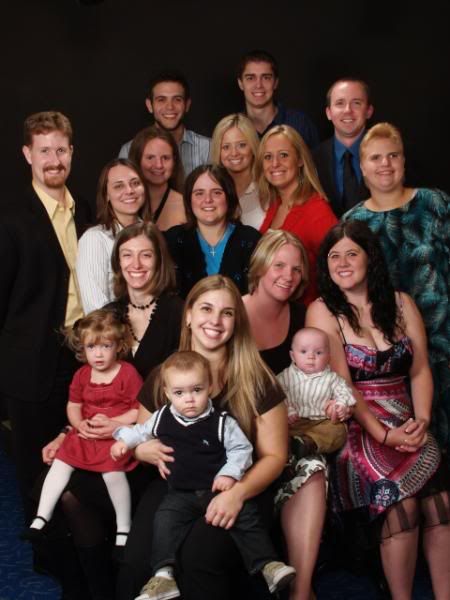 My Dad & Family.
My Grandma & Grandpa.
My Parents.
Our Little Family.
Jackie & Kelly.
Lee & Kelly.